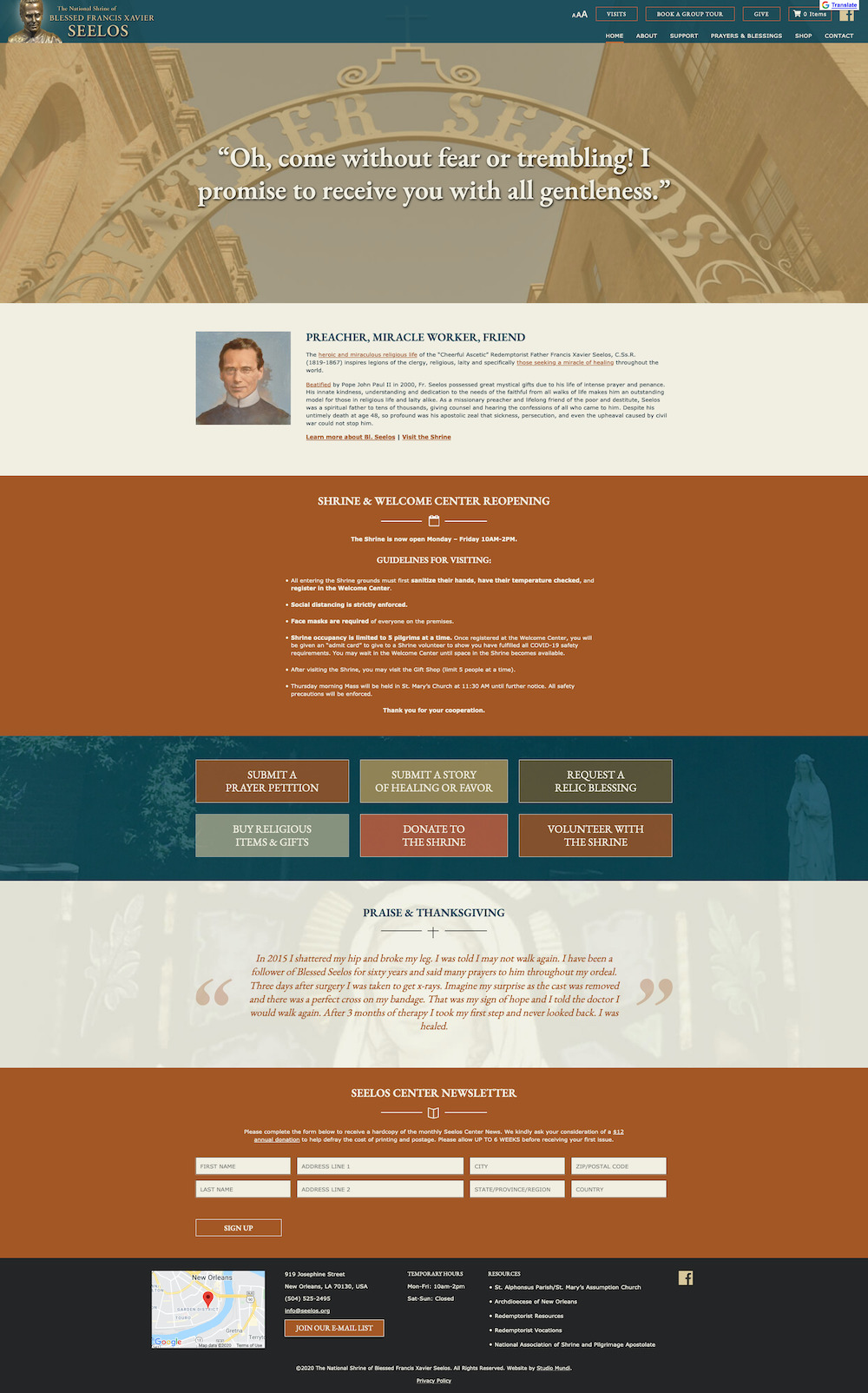 I worked with local agency Studio Mundi to produce this site for the Seelos Center. The agency provided a page design, and I created a custom Theme paired with Elementor (at the request of the agency). The agency handled most of the page build-out, and I came in for advanced functionality like Ecommerce and custom Elementor blocks.
Industry
Date
2020
Services
Ecommerce
Web Development
WordPress
Custom Blocks and Shortcodes
Reskinning Elementor's built-in components was enough to get by for most pages, but I was asked to build a couple custom elements. Wherever it made sense, I opted to use the Elementor API and a custom plugin to provide the content, like this 'Big Buttons' block.

I also added some custom shortcodes, like these ones used to display different categories of products within a page.

Newsletter Donation Popup
One important requirement was a request for users to make a donation in response to subscribing to the newsletter. I used the Contact Form 7 API to hook into the form submission function, and display a popup directing them to make a donation.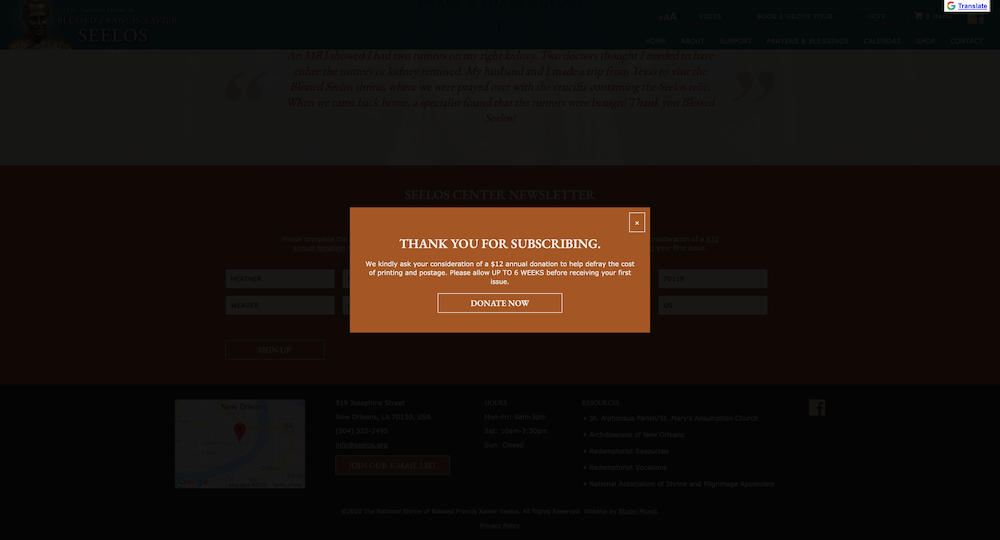 Woocommerce
The site offers a number of products, which the agency I partnered with wanted to manage. I did a basic Woocommerce setup for them, and then created a custom shop homepage.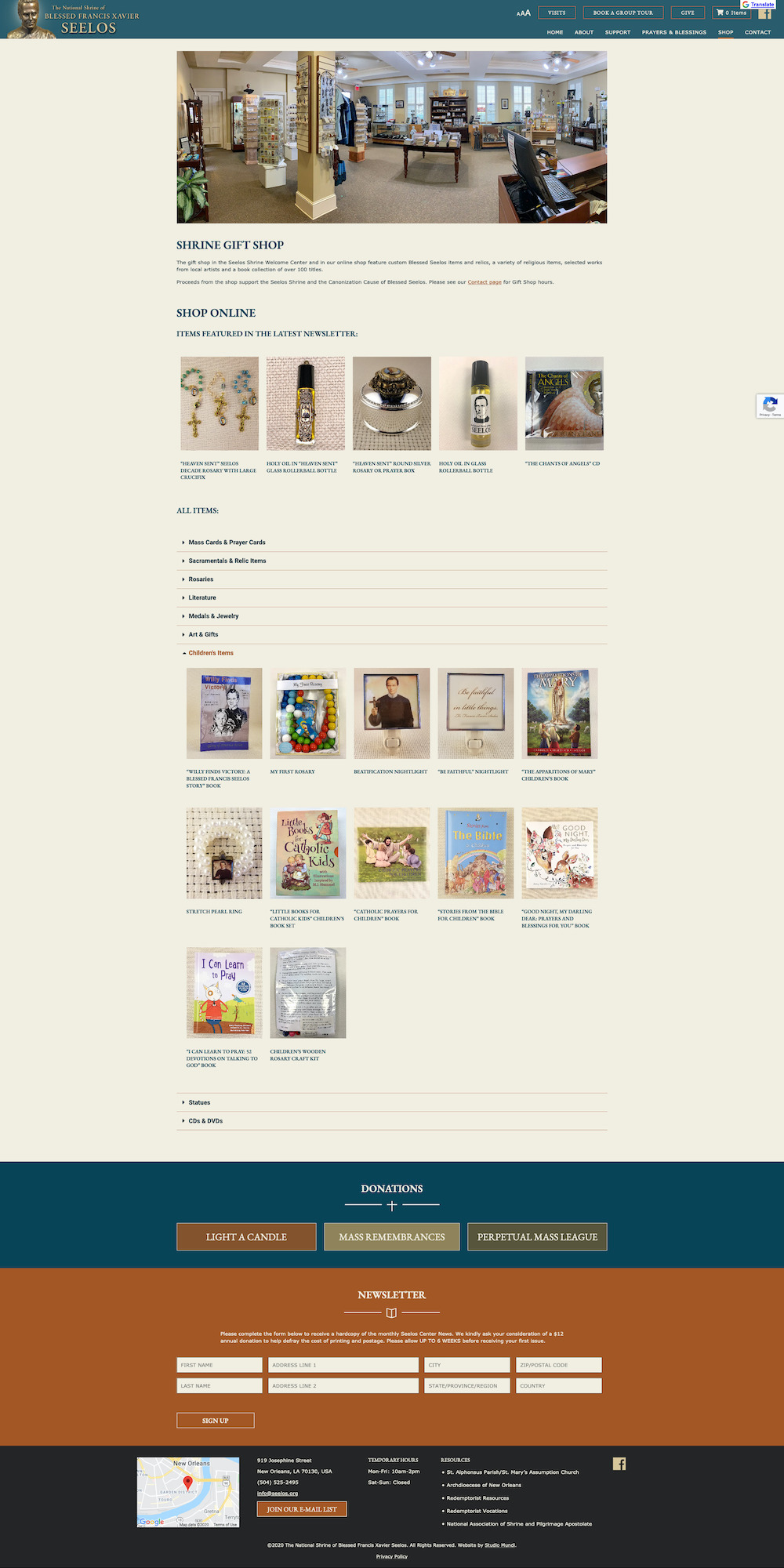 I also provided some light customization for the shopping cart, and product pages. Ultimately though, my job was to provide guidance and education so they could implement the shop themselves.