During my time working with Peter Mayer Advertising, I rebuilt the agency website. The site served many purposes: introducing the agency to potential clients, showcasing work, and acting as a grounds for inbound marketing campaigns. I built the site in WordPress, using a custom theme and site-specific plugins for all functionality.
Industry
Date
2017
Services
Animation
UX Design
Web Development
WordPress
Featured Work
For an agency site, highlighting previous work is a crucial component. Featured work on this WordPress site is a custom post type with new taxonomies for industry and services. On the Work page, items are filterable by the most common industries. Individual pieces of work have a dedicated overview area providing an introduction, important project statistics, the applicable industry, and detailing all campaign services.
Insights & Employee Expertise
In addition to sharing work, the agency wanted to showcase employee expertise. The Insights section allows any employee to publish expert content. Within a post, there are many ways to highlight current marketing initiatives, such as featured callouts within the article. A customizable call to action lives at the bottom of each post. While it defaults to a generic newsletter signup, it can be customized per post.
The agency wanted to showcase its unique culture and history throughout the site. To achieve this I added cultural information to the careers page, and also created a custom page highlighting the agency's past that features a video honoring Pete himself.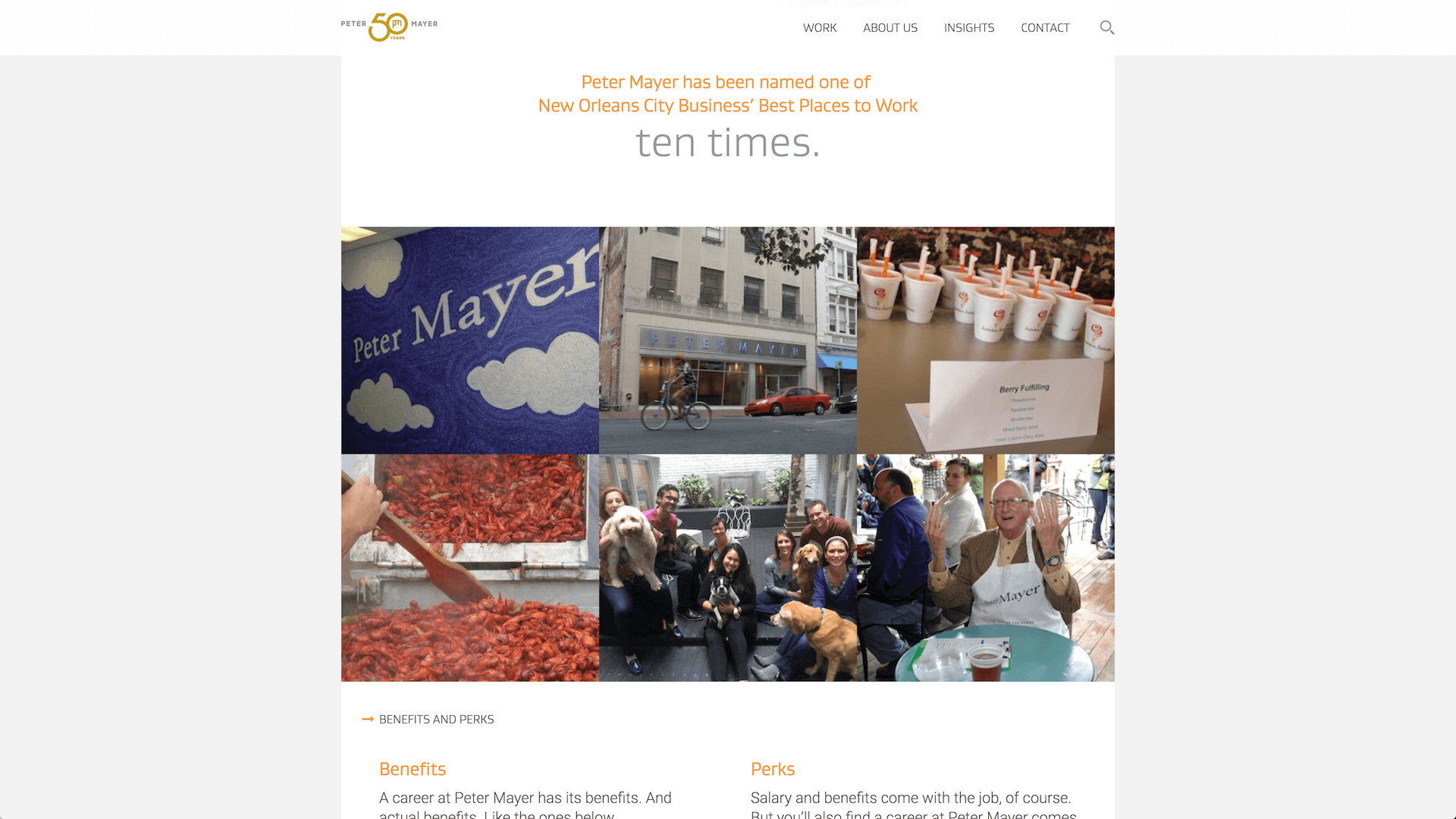 Mobile Site
The site is mobile optimized, and takes performance seriously. That meant minimizing animations unless they added impact, and cutting some content for the ideal mobile experience.