New Brunswick Theological Seminary
Second Melody, a marketing agency based in New Jersey, contracted me to build a new website for the New Brunswick Theological Seminary. Their old site was clunky, hard to navigate, and definitely not responsive, so they decided it was time for a total branding refresh.
Industry
Date
2015
Services
Web Development
WordPress
The New Brunswick site is built with WordPress because of its ease of use for the client, and the massive power it affords the developer. The theme is completely custom with my custom starter theme as a base.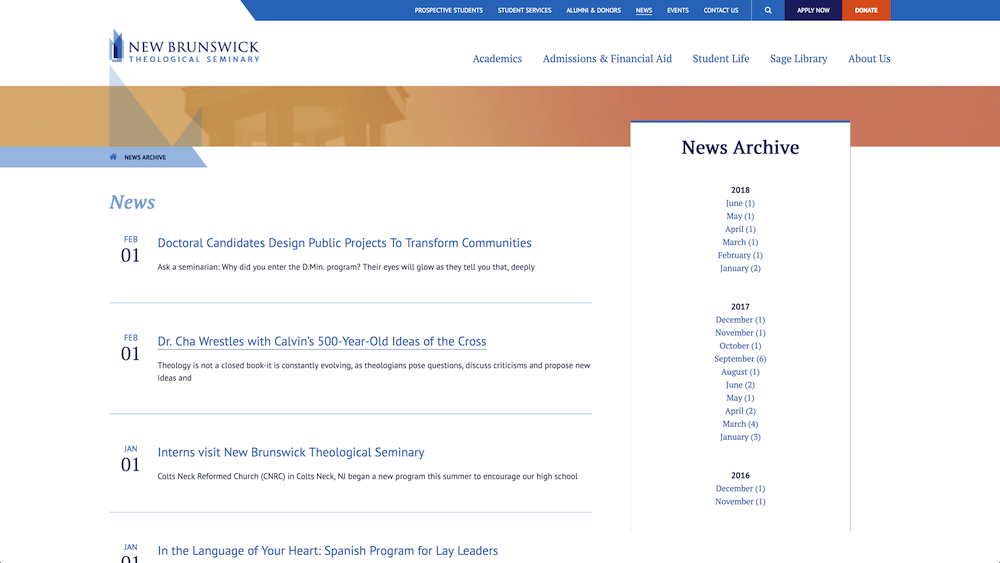 By using custom fields to explicitly define the content, I can create a site that is both easy to use and easy to update for the client. Custom Fields allow me to implement more complex content and designs without complicating the client's experience.

This is a pretty standard build, but some pages are worth highlighting. The overview page template is used for parent pages, like Academics. The templates have an open content area for the client to customize, but also provide a programmatic overview of all child pages in that category.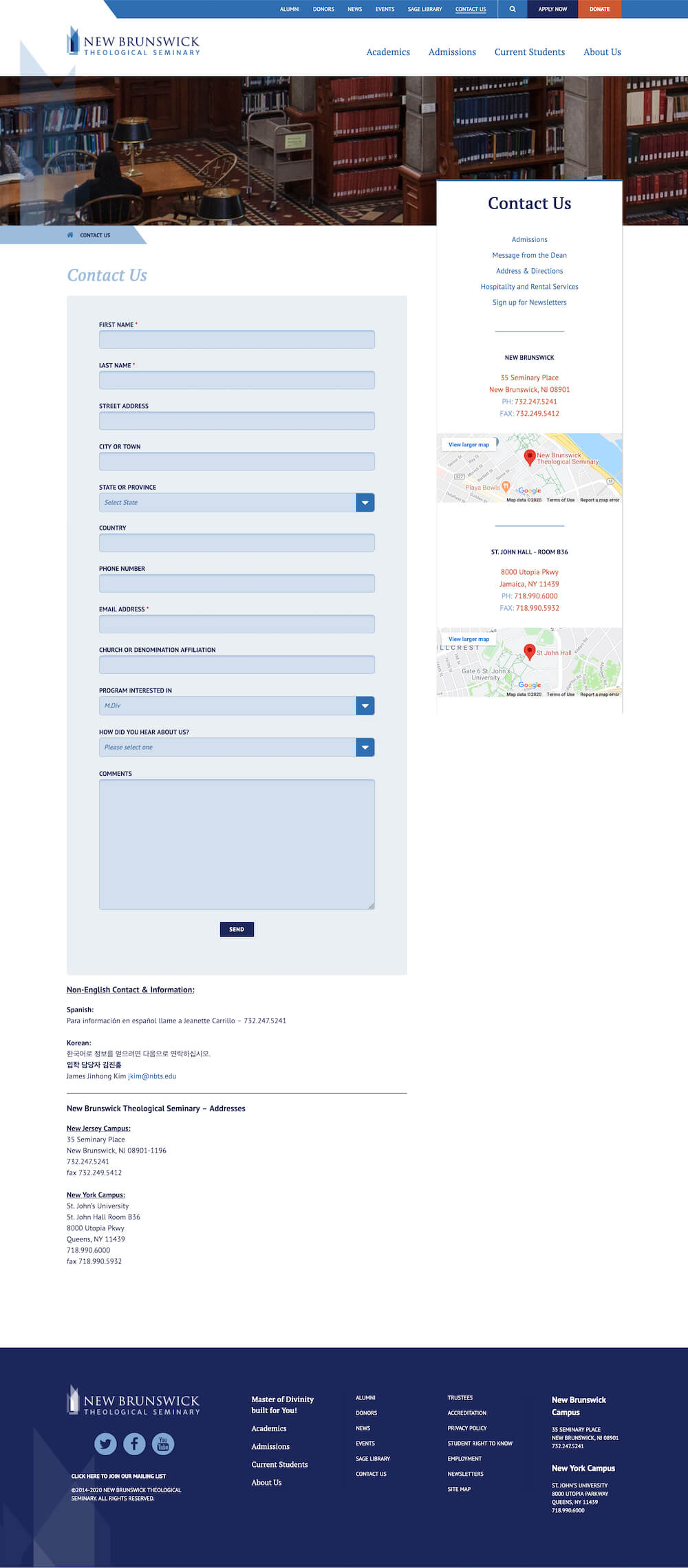 The static page sidebar is built with a few custom widgets. The menu shows all child pages with some menus going up to 4 levels deep. In the quick links section, the client can make menus in the WordPress backend that are combined/utilized on a per-page basis. The faculty/alumni highlight section is programmed to feature a random faculty member or alumnus from the respective Custom Post Types.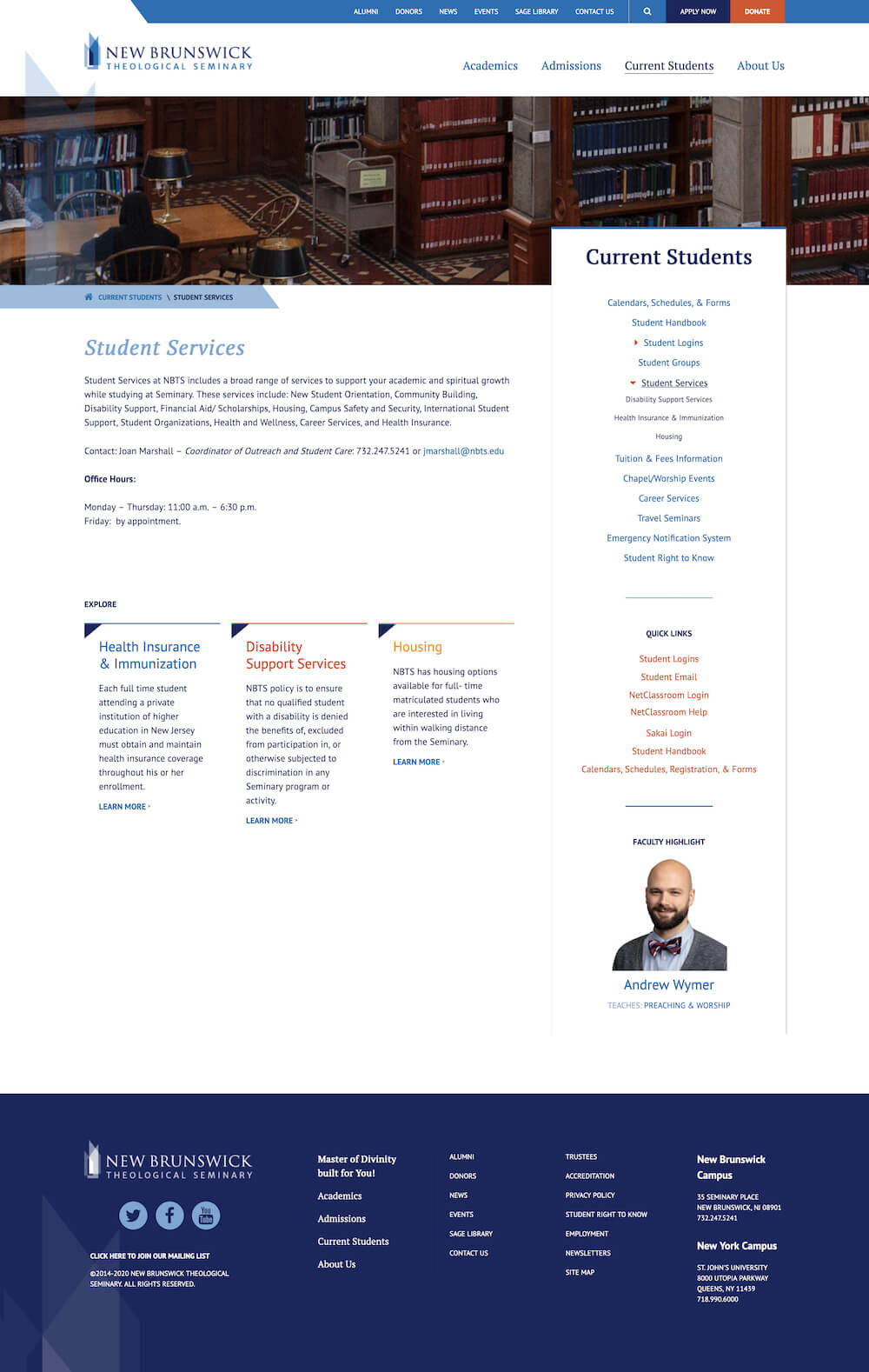 Responsiveness is mandatory, so I built NBTS with mobile in mind from the beginning. The theme defaults to a fluid grid, responsive images, and mobile-first best practices. I took care to consider the experience on mobile vs desktop throughout the site build. For example, on the homepage, 6 pieces of content was too wide, so the items collapsed into a slider to promote scrollability.