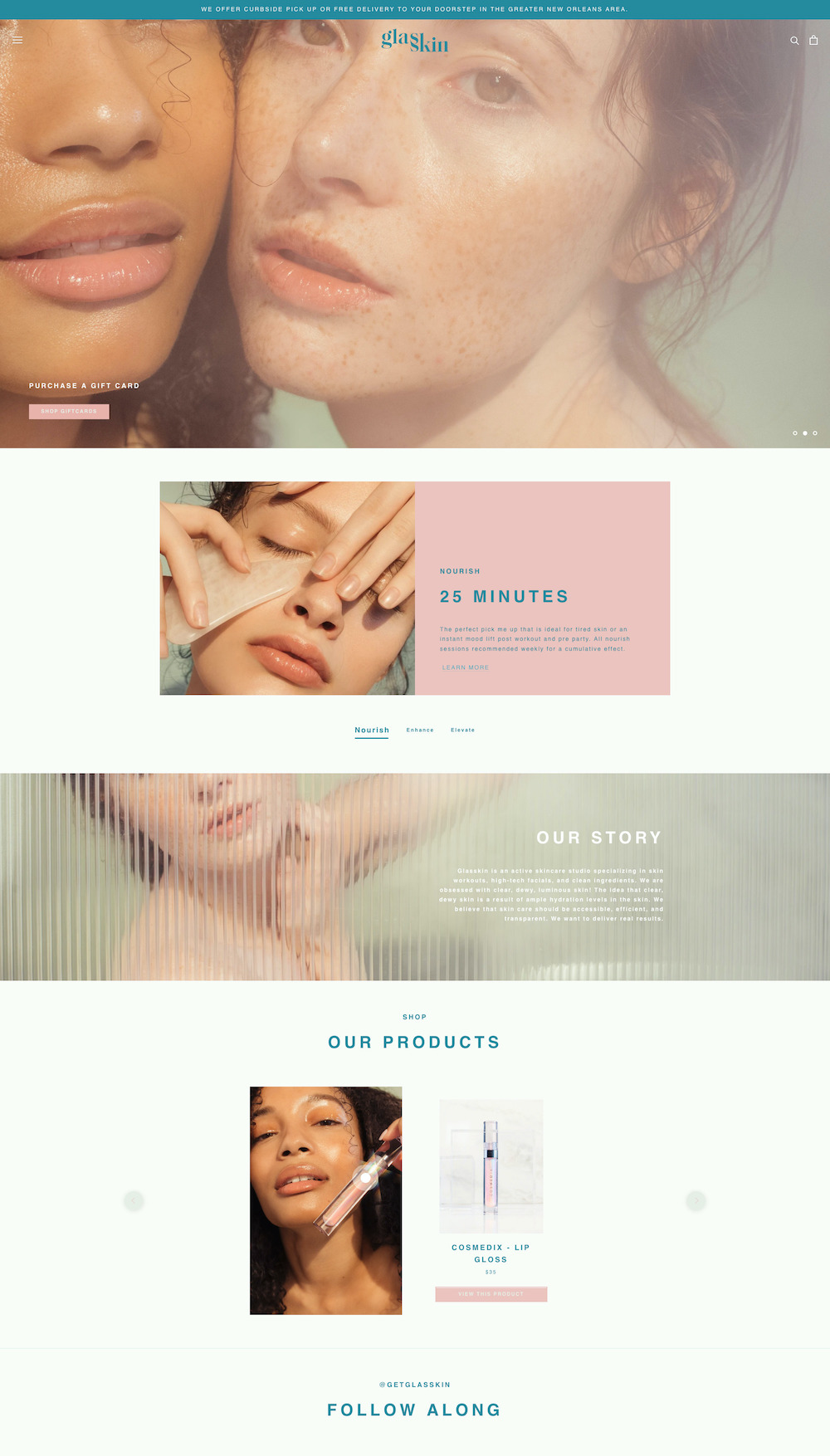 I worked on the Glasskin site in partnership with local agency Minmoo Studios. This site is built with Shopify. The agency had already selected a theme and built out part of the site, but brought me on for some extensive customizations and extra functionality.
Industry
Date
2020
Services
Ecommerce
Shopify
Web Development
Theme Customizations
The main part of this project was to apply some custom styles to the theme. Glasskin had several branding guidelines that weren't achievable with the theme customization options, so I added them to the theme. I also removed the related options from the customizer, so that the client wouldn't accidentally go outside the guidelines. Areas like the header and footer required additional elements to be added to the customizer as well.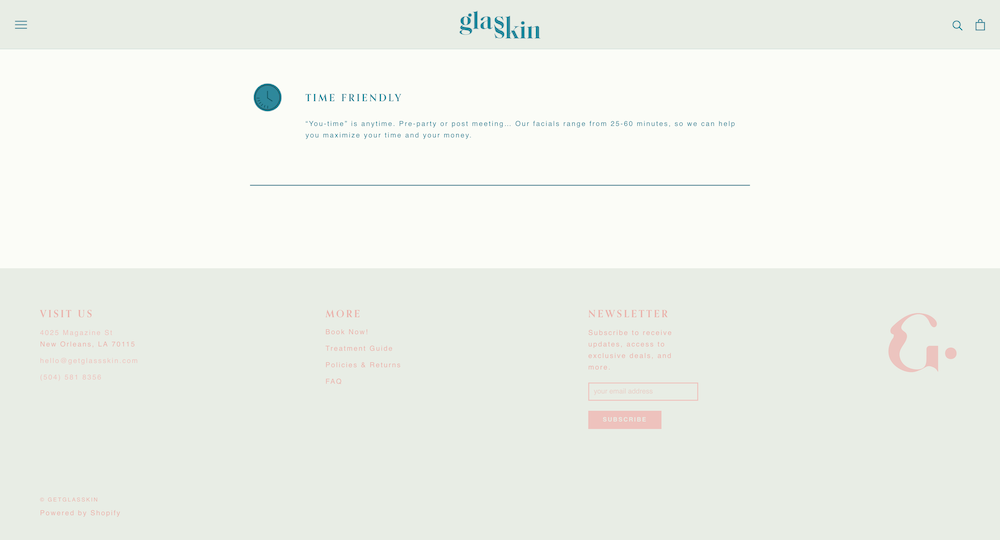 Custom Templates
I also had to build out a custom template for the site, to support some custom layouts and components designed by the agency. I used a custom field plugin to maintain full edibility on the backend.