Cardinal House Accounting
Cardinal House, a small accounting services company in Baton Rouge, came to me wanting to establish an online presence for the first time. They had a simple site in mind, and wanted to stay away from stock photography. For phase 1 (phase 2 to come soon), I created a sleek, typography-focused WordPress theme to showcase their services. I also provided some initial SEO assistance to make sure that their on-page SEO and local presence was in order.
Industry
Date
February 2017
Services
Branding
SEO
UI Design
UX Design
Web Development
WordPress
Because this website is simple in terms of functionality, I used hand-drawn wireframes to establish a content hierarchy and basic user flow. I opted to highlight the content on the homepage, then focus on driving traffic to the contact page. Here you can see the homepage and contact page wireframes, the focus of phase 1.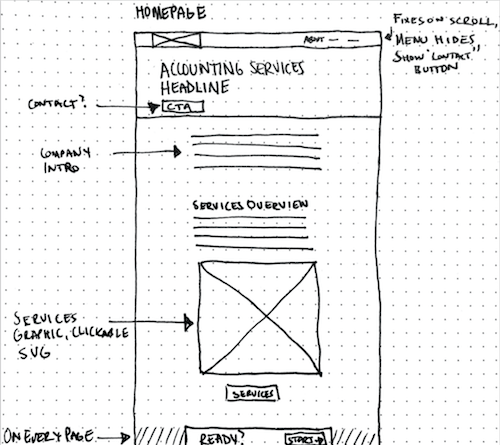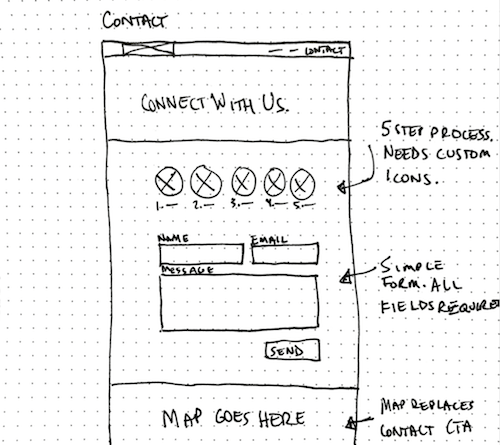 I used the existing Cardinal House business card design to establish a style guide for the site and other branded elements. I chose typefaces and color schemes based on that design, and created custom icons to reflect that style and add cohesion to the site.
The prominent Call To Action featured near the bottom of every page helps drive traffic to the contact form, fulfilling the goal of the site. This streamlined widget mimics their business card design in simplicity and efficacy.