User Experience Design
This website is pretty simple in terms of functionality, so my UX exercises were primarily for the purposes of establishing a content hierarchy and basic user flow. Because they aren't currently producing content like a blog or resources, I opted to highlight all content on the homepage and then focus on driving traffic to the contact page.
I wanted to minimize the time spent on UX, so I went the route of hand-drawn wireframes. These weren't shown to the client but formed the basis of the custom UI design showcased below. Here you can see the homepage and contact page, the focus for traffic as of phase 1.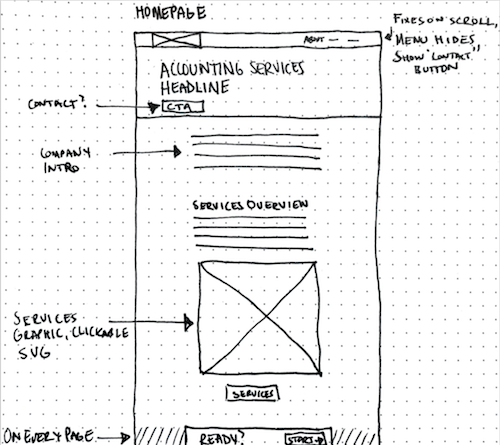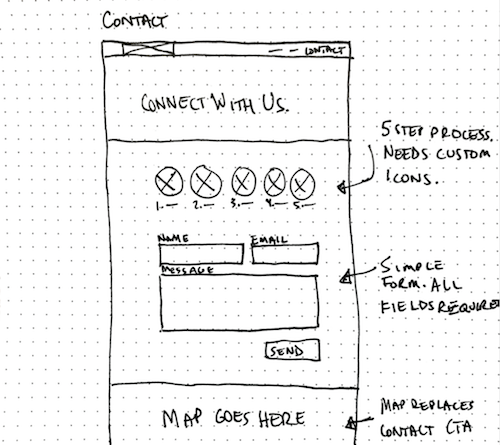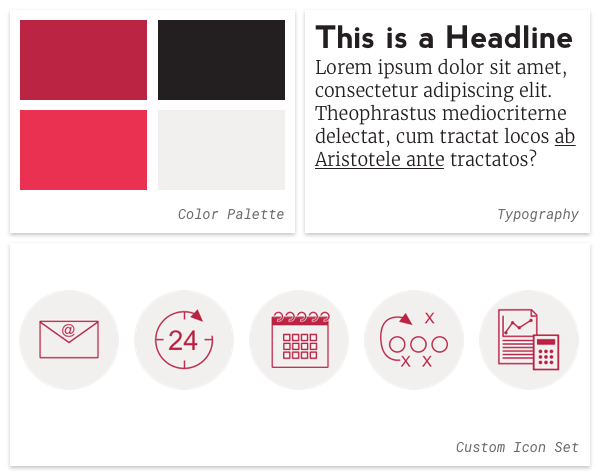 Before starting to develop their website, the Cardinal House team had purchased a business card design but didn't have any other branded elements. I wanted to take that bit of existing content and roll with it throughout the site. I paired the blocky headline text from their business card with a light serif font for the body, paired a few accent colors with the red and developed a system for custom icons as needed throughout the site.
Screenshot Gallery